learning to walk is hard

thats why our shoes are soft. our soft sole, baby-safe leather shoes promote foot development and balance for transitioning from crawling to walking
learning to walk is hard
thats why our shoes are soft. our soft sole, baby-safe leather shoes promote foot development and balance for transitioning from crawling to walking
shop best sellers
a first shoe for future groundbreakers

eco-friendly
no azo dyes, no formaldehydes, no lead, and passing USDA baby safety standards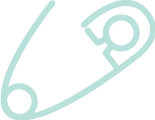 growth support
our soft soles promote foot development and balance from crawling to walking

give-back program
send back to donate and size up for a discount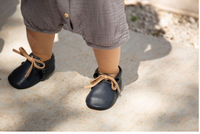 why are soft soles so important for a growing foot?
Soft soles promote proper foot development. They allow the toes to fully extend and grip the floor to encourage balance. The soft soles protect the foot from rough surfaces but allows the baby or toddler to feel the ground beneath them while developing muscle strength.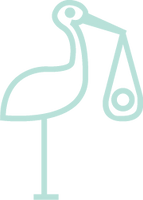 special delivery
tucked away like a cozy bundle in our signature shortcakes pastry box, complete with dustbag, care instructions, and hand-written card, our soft soles make a thoughtful and stylish gift for newborns.
shop now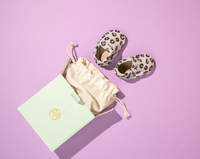 short cakes is a los angeles based, mom-owned company